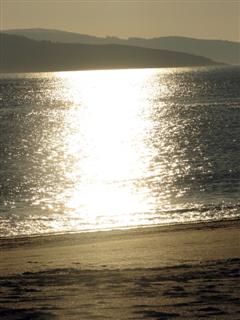 As we approach 30 years in the SBS, 28 to be exact;
it is time to reflect and give thanks.
I have thought of the high price tag and sometimes humorous follies that our students have encountered through the years.
Rob Penner breaking the ice in the outdoor toilet . . . morning by freezing morning in Korea during his SBS student days in the early 1980's.

The huge dinner bell at Makapala that rang no matter what the hour – day or night – to mark the end of each student's journey through SBS.

Or a student in Uganda who encountered a large venomous snake crossing his desk… and his charts, right under his nose.

During the early days, the Chilean students charted with overcoats on – seeing their breath – in a cattle milking barn.

I also remember lecturing on Romans 3:25 when the Buddhist vegetarian restaurant was set on fire during our 1990 SBS in Singapore. Alarm bell ringing, our students all gathered their valued charts before exiting the building.

Then May 1997 in Lakeside Montana, a tiny tornado lifted 6 sets of Ezekiel charts I was grading – a quarter of a mile into the sky. Fortunately, Judy and another staff lady were standing behind me and saw it happening [to verify the story]. Unfortunately, we never found the charts.
People from just about every walk of life have graced our classes. There have been the surfers, dancers, musicians, doctors, nurses and business people, not to mention all of the pastors and missionaries. Blind students, a deaf student, a parapalegic, and a student with half his brain disengaged due to seizures have all fared well with us through the years.
We have a lot to be thankful for.
Ron