Dear SBS Workers:
It was good to meet many of you at our Consultation in Hurlach, and for the rest of you, let me introduce myself. I am the new Dean of the College of Christian Ministries as of about a year ago receiving the baton from Dean Sherman who had faithfully served in that position for over 20 years. My main four areas of oversight are: 1. Bible schools, 2. Missionary/Evangelism schools, 3. Prayer/Worship schools and 4. Leadership schools.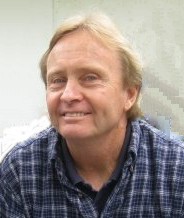 What I bring to the table that should be of interest to you folks is a very intense love for the Bible as the Word of God. This is for several reasons:
1.  Shortly after my conversion while suffering from severe memory loss from too much imbibing of LSD in my teenage years, my mind was supernaturally healed by a daily diet of 3 or 4 hours of reading the Bible. I didn't get an instantaneous healing and I feel that in the providence of God it was so that I could honor God's Word and its healing affect that it had on my mind.
2.  I was raised since my infancy in Christ at Calvary Chapel under Pastor Chuck Smith, and from those original days received a love for the verse by verse teaching of the Bible.
3.  There are several people in your leadership that are some of my favorite people in the whole world and bring a smile to my face whenever I think of them (like the Smiths, the Gillmans, and the Lautsbaughs).
4.  You can expect to hear me trumpeting not only the Bible but the need for us to multiply Bible schools around the world wherever we can. If you go onto the U of N workshop website you will hear me quoted on the forum a few weeks ago saying, "I agree with Ron Smith, one of the fathers of the SBS, that we both "wished all God's people started Bible schools!".
5.  Another thing that you can expect from me is a continual strong emphasis on maintaining the unity of the spirit in the bond of peace with a view towards that day when we will come to the unity of the faith (Eph. 4). Passages such as Ps 133, 1 Corinthians 1:10, John 13:34-35, and Acts 6:1-7 have been benchmarks for me in believing that God will provide extra blessing as we seek to walk together in unity.
My main word to you is keep on keepin' on with your diligent study of the Word of God, your consistent worship of Jesus and of course raising up new SBS leaders that can multiply the great things that you are doing in over 50 locations now to over 500 locations in the future (I recall Ron telling me that Loren would like to see 1,000 SBS's – Lord let it be!).
Aloha,
Danny Lehmann