By Jessica Patton,
As a child, the soil of my imagination was fertile ground, constantly plowed by the many books I read.
I drifted along the high seas with Fritz and Jenny, as I read through the Swiss Family Robinson, gathering from the tossing waters the wreckage of a ship quickly sinking.  The waves crashed heavy against me, carrying me safely to a unknown shoreline.  
I learned to live the life of an islander alongside Crusoe, building tree top huts and killing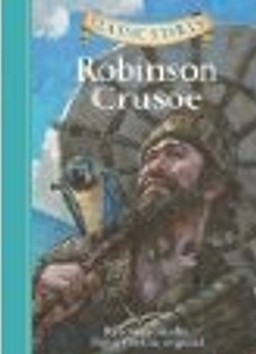 wild animals for food, discovering natives, and being constantly in and out of danger.
Since as early as I can remember my father encouraged me to read, and before that, he read to me.  He read his favorites; Dickens, Shakespeare, Chaucer, Aquinas, and Whitman, to name a few.  I grew up in a house with classical music filling each room and books stacked from the floorboards to the ceiling.
The love of reading steadily grew up in me with the passing of each year.  My father created quite the motivation for this as well.  Throughout my early life he paid me to read and then write reports on all kinds of books.  He would pay me anywhere from $50 to $250 dollars depending on the length and difficulty of the book, and also on my report of the book afterward.  He would often choose the books he wanted me to read and I would occasionally get to choose books I was interested in.
I read encyclopedias, novels, biographies and poetry but mostly I read classical literature, as that was his favorite.  As a child, reading was a way for me to connect with my father and spend time together, even if we spent much of that time in silence – both in our own worlds, reading to ourselves. We were together. It was also a great way to make money and the seeds he planted for the love of reading and knowledge have remained with me as I have grown.
I am now 26 years old and I continue to read as much as I can.  Books from all types of authors on a wide variety of topics line my shelves and I am always open to new suggestions.  It's funny that as a child reading was my main source of income, and now, as an adult, the majority of my money is spent on reading material.
The power of motivation that a parent has with a child, through whatever means is radical and has the potential to forever change and affect that life, just as my father has done with me.
[Jess did her DTS and SBS in Montana in 2003 and the following year went on a Titus outreach to Nepal.  In January 2005 she moved to India and staffed SBS in Mysore and also helped plant Titus in Lonavala.  Following that she has been in Thailand and Peru and is now back in Montana working with the DTS.]