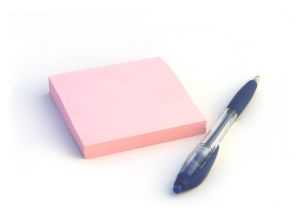 By Judy Smith
Points of Contact
The SBS student has two built in times of written and verbal feedback. The first feedback time is a check of the student's rough Horizontal. The second is the finished set of Charts. That is a total of 132 opportunities to interact with the student.
As SBS staff, these feedback times are valuable points of connection. They are opportunities for discipleship. Our goal in SBS is for the student to be continually growing in several areas…
Growing in their understanding and use of the Inductive Method.

Growing in their knowledge of Bible content.

Growing in their love of the Lord

Growing in godly maturity in their inner being and in outward relationships.
As we check a student's rough horizontal or completed set of charts we have the amazing opportunity of viewing how that student is progressing in these areas. Our feedback can help guide them in this ongoing process.
The Rough Horizontal
Make sure they see the big picture; this is an important part of the Inductive process.

However also take some time to check on their well being. Make it a positive experience.

Discuss how the book has impacted them thus far.

Pray with them.
This takes time but it is time well spent. It can open the door to more dialogue.
The Completed Set of Charts
A lot of time and effort has gone into each student's work.
Value their work by grading it promptly.

Value their work by giving them constructive feedback.
The only way to evaluate your feedback is by talking to the student. Ask them to tell you if your comments were clear and helpful.
Verbal feedback should supplement the written feedback. Ask the student where they need help. As you grade a set of charts take note of the student's progress and rejoice in that growth. Then share that joy with them.
Chat about the final application. Share how the book changed you. Make them feel through your grading that you value them and their work.
Grades Can Signal a Warning
A sharp drop in grades can signal that the student is dealing with some personal issues. If you notice this then immediately ask them about their personal lives. Take the initiative. Don't assume that some else is doing it. Jump in and find out what is going on.