Bridges for Eternity:
the place of language learning in cross-cultural missions
'I'm called to missions but I'm not called to learn the language', 'why would I want to spend time learning the language when I could be doing evangelism?', 'the whole world should just speak English', 'they speak English anyway so why do I need to learn the language?'…stay on the mission field long enough and you will hear all manner of spiritual-sounding statements and excuses for not spending hard months and years labouring to learn a foreign tongue. So is it really that important to learn the language of the host culture? And if so, why?
Babble, curse or blessing?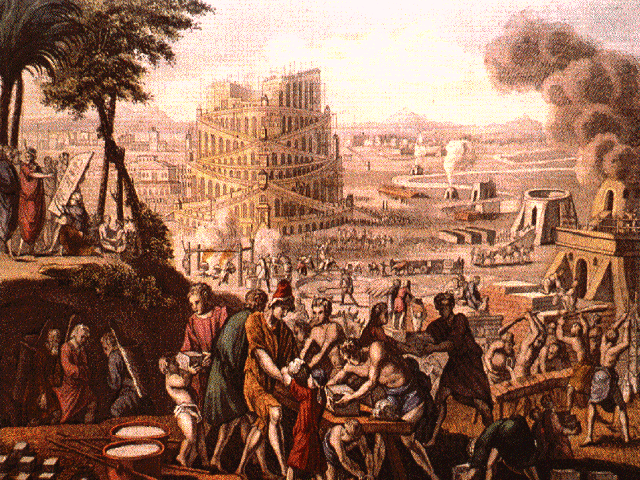 It is believed that there are now around 6,900 languages in the world, so God's confusing of the languages at Babel was clearly very effective. But why did God do it? Many a missionary has no doubt bemoaned the architectural aspirations of the migrants to Shinar for making cross-linguistic communication necessary in missions, but did God give language to curse or bless man? Gen. 11v6-7 is quite clear that language was given to prevent men coming together in unity in rebellion against God. From John's observations of the vision in Rev. 7 he could clearly see that people were from different ethnicities and hear that they were from different languages worshipping God together. God affirms and embraces ethnic and linguistic differences and they will be noticeable in heaven. Who has not felt something of the incredible tapestry of God's divine design in being present in a worship time where 2 or more languages were used? Imagine 6,900 languages… That which was given to prevent greater evil is used to bring God greater glory for all eternity. It is for His glory.
Pentecost's polyglot preachers
Acts tells the story of the supernatural birth of the church and recounts many miraculous events, but what is the first thing we see happening at Pentecost when the Spirit comes? Ordinary men of Galilee speak the languages of Jews and Gentiles from a myriad of different places and they proclaim the mighty works of God in tongues of men they have never learned. Those present would have been left with no doubt that they could be followers of Jesus whilst maintaining their ethnic and linguistic identities and that knowledge of God would no longer be monopolized by the Jews or Hebrew speakers but is also for all who are far off (Acts2v39). God wants people of all tongues to hear about Him in their own language and He displayed it by giving this as the first gift. The Holy Spirit is a polyglot.
The example of Christ
Jesus Christ left the glory of heaven and came to the brokenness of earth to bring about the Father's heart. He shed His glorious appearance so that people who saw Him would not die; he took on their language and culture; He submitted Himself into the hands of sinful men that He who knew no death would die, and all for the gain of those who may never thank Him or fully understand what He did. No complaint was found on His lips; He took no short cut; His incarnation was not just of flesh but also of the heart. He recognised what was needed to accomplish the Father's purposes, and He gave Himself entirely to it.
Learning language in missions is a small task compared to what Christ did. He would have given Himself even if for only one person to get saved. Are you and I willing to spend months and years on learning a language so that an unreached person will come to know the Father and be there in heaven worshipping God for eternity in their own tongue? What kind of sacrifice and effort are we willing to make for the glory of God?
The most important language in the world is the one of the people to whom you are seeking to bring the Gospel. Are you willing to immerse yourself in that language, to surrender your subconscious sense of superiority you feel towards your own language, and make every earthly effort to be clothed in the target language and build the bridge so that the unreached can hear in their language the only Name by which they can be saved? What would Jesus do? Jesus would do this. Jesus did do it. For God's glory are you willing to do it too?
Footnote:  This article is written by a missionary who wants to remain anonymous due to his ministry location and future plans.  He is a personal friends who has been working in Asia for 12 years. In the following languages he would rate himself as reasonable or above conversational level: English, Japanese, Chinese, Filipino, German, French, Spanish and a Central Asian Language. He did his SBS in 2009. His future plans are Bible teaching among the unreached. I hope that you enjoy his challenge.