By Judy Smith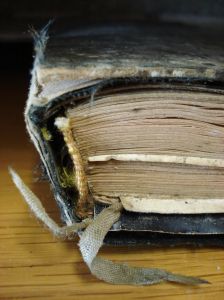 My SBS Bible is now 28 years old.  It is in decent shape. Yet I am missing one page of Matthew and Galatians Chapter 2 is tucked into the back jacket, its edges are frayed, the paper is yellow and it is held together by tape that has also yellowed over time.
I think I remember having it rebound in Singapore in the early 1990's.  Maybe that is why my Harper RSV is still in tack and Don Gillman's is duct taped together.  Ron Smith has several RSV versions and all of them have become loose-leaf versions.
We get disappointed when our favorite Bibles start coming apart.  Have you ever thought of what it would be like to actually put together a Bible?  Not translate a Bible but assemble a Bible by hand.
One of the SBS students in Montana has had such an experience.  Ray* is a missionary from Kerala, India.  He works with a people group from Central Asia who recently had the Bible translated into their mother language and script.
In 2006 Ray helped put together 60 New Testaments.  The missionary who translated the Bible was leaving the country so he gave a one-day demonstration, left a video and then Ray and one other person began the process.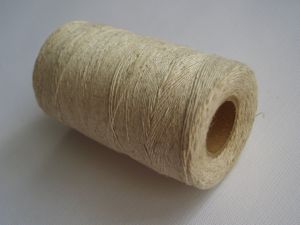 The process involves importing special paper, printing, folding, pressing, punching and gluing.  Thirty-six bundles of pages are then sewn together by hand with four meters of twine.  It is tedious and intense work.  
If the pages are sewn too tight they will rip out.  If the pages are sewed too loose the book will come apart.  The exact tension is important.  Each Bible took several days to produce.  Some days Ray worked alone.
His work was rewarded when they gave the first Bible to a Pastor.  The Pastor clutched the Bible tightly to his chest.  Then his emotions burst forth and he cried for 30 minutes.
Ray says that this project personally changed his view of the Bible.  It planted a seed in his heart which has sent him on a journey, arriving in Montana in September 2008, to work hard studying the Bible so that he can teach it to others.
*Name has been changed