By Judy Smith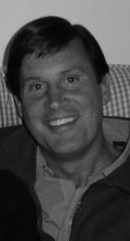 At the SBS Consultation in Germany in May, Don Gillman spoke to us about the need and desire for SBS and related ministries and schools to link up with the Frontier Missions arm of YWAM.  Don is one of the Field Directors for Frontier Missions in Asia.
When I shared this news with the local SBS staff in Montana, it became evident that our local staff were not familiar with Frontier Missions (FM).
Frontier Missions is involved in church planting and pioneering in difficult and unreached areas.  the movement began in the mid 1980s out of a concern for the thousands of ethnic and people groups who had no Christian presence.  The Frontier Missions movement in YWAM numbers 2000 workers. Check out their website…www.ywamfm.com
So how can we get involved with Frontier Missions?
Keep a mission focus in your training programs through intercession or inviting FM people to share.
Plan an outreach to assist an FM team.
Send teachers to pioneering locations.
Adopt an FM location or ministry.
Challenge your students to consider

Frontier Missions

after SBS or BCC or Titus.
As one example, a frontier location (the country will remain unnamed) has been running an SBS for church planters.  They come off the field for 3 months at a time to do a quarter of SBS and then return the following year for another quarter of SBS.  In the autumn of 2008 a Titus team helped out teaching several books in the first quarter of the school.  Then in January 2009 the second quarter of SBS began for these church planters.  The Montana SBS was able to send two staff to teach for one and a half months in this school.  I am sure that many of you have similar things that you have been doing to assist those in pioneering situations.
We were challenged at the conference by Don Gillman and Donna Petter to be good stewards of the gift of SBS and Inductive Bible Study.  One way to do this is to link up with Frontier Missions.  We can benefit for their determination and experience on the field. 
For more help in making this happen, an email account has been developed.  It is sbsforthefrontiers(at)gmail.com