By Mark Masucci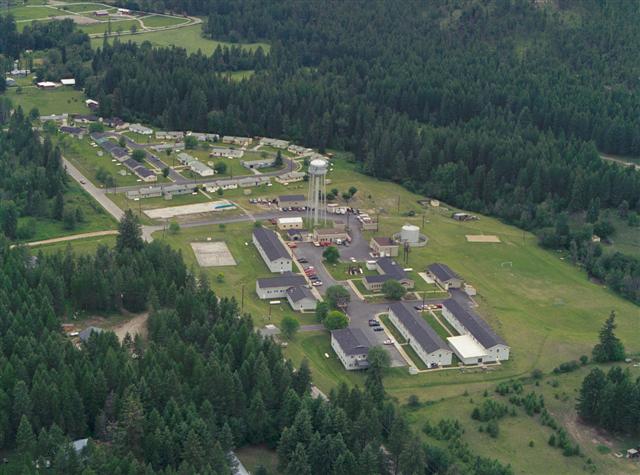 I am very excited to announce that beginning in January of 2013 SBS International will be offering U. of  N. accredited seminars that will give SBS Staff a chance to get seminary-quality instruction. The seminars are each 6 weeks long and will be held here at YWAM Montana. We are offer the following topics: New Testament Studies, Theology of Paul, Old Testament Studies and Church History.
Why are we running these seminars? I have been with SBS since 1992 and everywhere I go SBS Staff always ask questions like these, "What should I be reading?", Should I go to Seminary?", "I know how to study to teach a book, but where can I get information to broaden my theological knowledge?" When I went to Regent College I was able to take many classes that I know would be helpful for SBS Staff. But I realize that not many Staff can leave what they are doing and go to seminary. So with each class I attended, and every paper that I wrote I tried to think, "How could this be used in SBS?" So these seminars are an opportunity to provide SBS Staff with really good things you would get at seminary.
What the seminars like? Well, each seminar is 6 weeks long so that an SBS Staff person could take a short time during the year or on a break to attend. They are designed to be intense, meaning lots of study in a short time. Classes will be held twice a week, with a discussion time at the end of the week. Seminary-quality textbooks (requiring about 1000 pages of reading for the 6 weeks) will be read and two short summary papers per week will be written. There is also a longer research paper that will be written as a final project. (For an overview of the seminars click here.)
Who can attend these seminars? The seminars are designed for SBSers. So whether you are a long-term staff or a recent SBS Grad who will be joining an SBS Staff you will be able to apply. These seminars are registered with the U. of N. so that someone completing a Biblical Studies B.A. could also attend in order to attain the necessary credits for their degree. These classes are not overviews of the Bible or introductory classes, so an understanding of the contents of the Bible would be very helpful before attending. These are designed to be the next step in theological study for an SBSer.
How much do the seminars cost? Here's the awesome part: the tuition for each seminar is only $250. That does not include living expenses for staying on base. As well, if one chooses to live off base the cost of living would be different again.
How many seminars can I apply for? Each Seminar is distinct. You could take all four, or any number in any combination. Maybe this time you only want to attend the New Testament Studies and Theology of Paul seminars. You can take the others at a later time.
What are the dates for each seminar? Here are the dates:
1. New Testament Studies: January 7 – February 15, 2013
2. Theology of Paul: February 18 – March 29, 2013
3. Old Testament Studies: April 8 – May 17, 2013
4. Church History: May 20 – June 28, 2013
Who are the instructors? Mark Masucci will be doing the bulk of the teaching and Ron and Judy Smith will be teaching some classes as well.
So there you have it! If you have any questions feel free to contact Mark Masucci at mark_masucci(at)yahoo.com.
For an application contact our wonderful registrar Jeanette Brewster at registrar(at)ywammontana.org.