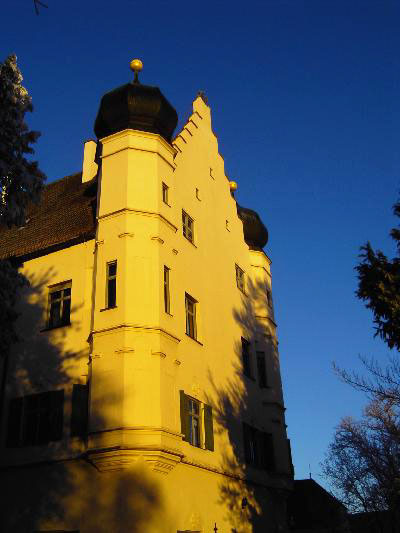 We again enjoyed the generous hospitality of the Castle at Hurlach Germany this past June for the European SBS gathering. About 35 gathered from each of the SBS locations in this region, and some BCC locations too, including France and Kazakhstan!
Day one of the consultation started with a different type of "get to know you" time. We all chose from photos Wilrens Hornstra brought to indicate something about ourselves and to explain where we were in regards to our SBS experience. It was a lot of fun hearing a little of each other's story and a wonderful way to start our time together and to get to know the SBS Europe family. We later used these photos as a springboard to encourage one another with prophetic words.
During the afternoon, we were blessed to have the Western Europe Leader Stephen Mayers with us via Skype. Steph was able to explain a little of the history of YWAM Europe, the current situation and the hope for future expansion. We learned that there were 50 DTS's each year in this region with about 800 students.
In the evening session we had a time of prayer and listening to God about the SBS and BCC's here in the region of Europe and how the engagement with the Bible could grow and more SBS/BCCs pioneered. With 800 DTS students each year our schools should be much larger than they are! We felt encouraged to be proactive in serving our mission with the richness we have in our schools, to make ourselves more available to serve DTS's as well as other schools here in Europe. There was a picture of binoculars that represented us looking closely at our own hearts to ensure humility and servant-hood (as when you look through binoculars the other way around!) before looking outward. Also we felt a desire for more collaboration and synergy between our schools. Hurlach was decided upon as the SBS Hub for this region, a decision that was very easy as this base has been serving in this capacity for a few years now already.
Our second day was very relaxed, mostly spending time together enjoying the glorious sunshine by the river at Hurlach, and a bar-b-que into the evening. In the morning we reflected on our calling, our life message and a little on how we as a ministry (the SBS) has developed over the years. There was a strong encouragement to keep what we do simple, remembering the heart of what we are called to is to facilitate the student's own study in the Scriptures.
The sweet fellowship continued into our last day, when Heinz Zenger presented how he has been able to bring inductive study into churches and the ministry of SBS for the working community. What he is doing is an outstanding example of serving the wider body of Christ with the treasure we have. Phil Leage explained how the Field Based SBS/ e-SBS works, showing how all YWAMers are able to do an SBS even if they are not able to take 9 months out to do it. Simone Hoffmann presented the newest project of SBS Hurlach, The Missing Link. This is a dynamic four week seminar that reads through the Old Testament in a most creative way so the participant can hear, see, feel and taste the journey of Israel through the centuries. This first seminar finished this past April and was an outstanding success. It is great to see how the inductive approach is being used in different ways.
For our final evening we enjoyed a rather interrupted Skype meeting with Ron Smith. He strongly encouraged us as SBS Europe to stay connected with each other, for us to stay in our own bibles as well as to get the excitement for the bible and SBS out into the DTS's.
Overall the time of the SBS consultation 2011 was a rich and blessed time of fellowship with a deep sense of being connected to a bigger SBS family.