By Sean Ellis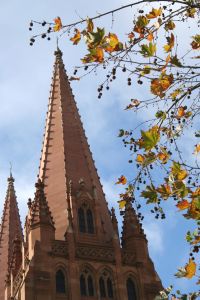 Recently, I have been reading and discussing what the emergent church is today.  I felt like I was just beginning to understand what the Generation X church looked like, and now I am being told that the church is changing again.  It is not locked into a generation this time, but it is attached to the whole post-modern movement.  Is it a social agenda that defines the new church?  A return to the sacred and icons?  How can we make sure that church and Jesus is relevant to the society around us?
I came to the place a few days ago where I craved the simplicity of church and the body of Christ.  As I was studying Revelation, I thought through what Jesus' message to the seven churches was.  It didn't seem so complicated, but entailed the common messages of the New Testament. 
The church needs sound doctrine, passion, and perseverance.  At the same time, they need to be on guard against false teachers, persecution, and a materialistic worldview.  No long discussions on whether they should continue to meet in homes or build a central meeting place.  No debates about whether to have a service for "youth" minded people, and a traditional service later.  No paradigm shifts in dealing with the prevailing Greco-Roman worldview.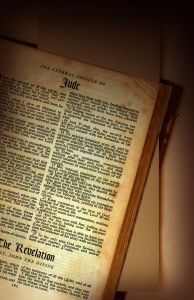 Not that those issues are unimportant.  They simply weren't central to Jesus concern, nor should they have been to those churches of Asia Minor.  Sometimes I think we are so caught up with these issues, that we miss the basics of what church should be. 
One of those basics highlighted in Revelation was the need for truth, sound doctrine, and the battle against false beliefs.  No matter what changes are happening in our churches and nations, the Bible will always be a central thing we need to focus on.  
The School of Biblical Studies may change style, methods, or approaches, but it will never "go out of style" or cease to be foundational.   We shouldn't worry about whether this generation "likes to study" and allow what we perceive to cause discouragement in our ministry.  Rather, we should allow church to simply be what Jesus was calling for 2000 years ago:  a place that stands for the words of God and sees its mission as teaching and preaching so that all might understand truth.  Let us be simply church.