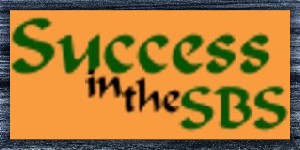 arch of 1968, I sat court side in Albuquerque, New Mexico to watch the most powerful college basketball team in American history roll on to another national championship. Kareem Abdul Jabbar, Mike Warren and others led UCLA to another one of their 10 championships under Coach John Wooden. I grew up playing and watching basketball but I was amazed watching these people play the game. How could any team be so overpowering?
Over the last 5 years, Coach John Wooden [a committed Christian] has written several books on how he accomplished this task. His most recent one, "Wooden on Leadership" was released July 2006.
There are so many jewels in this book that I could go on and on boring you but it was his statement on "what is success' that struck me. Wooden never spoke to his teams about "winning a game" or "beating an opponent". He constantly spoke about each individual team member playing up to the best of his ability. By doing this, he became what ESPN and Sports Illustrated called the "Coach of the 20th Century". I think there is a jewel here for us to consider.
What is a successful SBS student? Is it the smart "A" student who really can easily get good grades without putting out 100% effort or is it the "B" or "C" student who puts out 100% to do their best. Wooden would say the "B" or "C" student was successful while the "A" student was a failure.
What is a successful SBS lecture or lecturer? Is it the gifted speaker who can cook something up the night before and deliver a winner because of natural talent? Or is it the staff person who must work and work to deliver a lecture that students find acceptable but not necessarily a "winner". Wooden would say the latter staff person is successful and the naturally gifted but lazy speaker is a failure.
Let's be successful -"Wooden style" and always put out our best effort for the sake of the gospel. I recommend that you purchase Wooden on Leadership. – Ron Smith