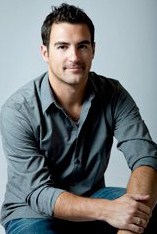 Canadian author and former SBS student and staff, Andrew Kooman recently released his thrilling first novel for young adults. The first book in a series of three, Ten Silver Coins: The Drylings of Acchora is an adventure story that readers of all ages will love.
Andrew wrote the book while he was staffing the nine month SBS in Penang, Malaysia.
"I loved the constant study and time spent in the Word during the SBS. It was so transformative, and it also inspired creativity." During his first year on staff, Andrew wanted to write a story that his nephews would enjoy. The challenge was to find time to write. "Almost all my time was occupied with class, personal study, teaching prep, grading, meetings, and community events and I realized if I didn't create time in my schedule, writing would never happen." So Andrew set aside Thursday nights each week as his time to write, telling friends on the YWAM base, "only knock on my door if you need to be rushed to the hospital."
The antic worked, and Andrew had a prolific two years during his writing nights while on staff producing a book length series of interviews with the Gospel writers, a volume of poetry, and Ten Silver Coins.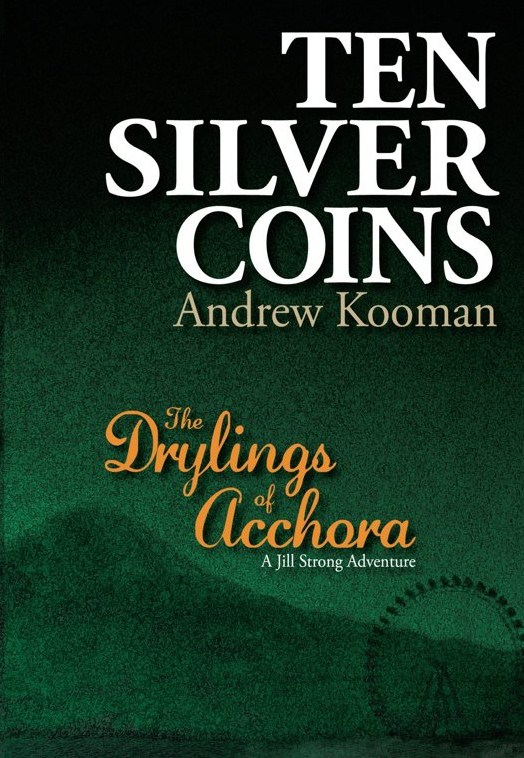 Ten Silver Coins: The Drylings of Acchora tells the story of Jill Strong, who is forced to run from her city where she is known only as a Daughter of Disgrace. Everything changes for Jill when she flees to the Forest and is given a treasure – ten silver coins – which she quickly loses. It is up to Jill and Simon, the boy she meets in the Forest, to recover the treasure. To do so, the children enter Acchora, a world inhabited by the Drylings who hide in the belly of a dormant volcano under the curse of the Rashtakar, the cruel being who seeks the very treasure Jill has lost. "It's exciting to get the book into people's hands," Andrew says, "and to hear that kids as young as 10 years old are enjoying it and so are adults in there 50s and 60s."
Recently Andrew, who is based in Red Deer, Alberta, returned to Malaysia to partner with YWAM Penang to lend his had to write for the forthcoming prayer book Disappointed by Hope: Migrants and Refugees in Search of a Better Country, a book that focuses on the plight of migrant workers and refugees living in Malaysia. "The stories of refugees and undocumented migrants in Malaysia cut open your heart, perhaps for the first time make it bleed with compassion." Andrew spent time interviewing migrant workers, and hearing survival stories from Burmese refugees who are not given legal status by the Malaysian government.
One such refugee Andrew met was Noor, a Rohingya from Burma, who fled to Malaysia after escaping the Bangladeshi prison cell he wasted away in for seven years. He committed no crime, simply made the mistake of speaking up for his community in the refugee camp where he lived. One of the community's daughters, a beautiful eleven year-old girl, was raped and killed by worthless men. When he sought justice for the girl, he was thrown in jail. Once he escaped he could not return to his family in the camp, but fled to Malaysia where he hoped for a different life. Five years later, Noor still has not seen his family, and perhaps never will.
Noor is just one of the countless refugees who flee violence in their own country to resettle in Malaysia, one person who face the complicated and often devastating reality of being one of the 2.5 million illegal migrants in the nation. "I am convinced," Andrew says, "that as we hear and tell stories like Noor's we will compel believers to pray and act." Andrew has witnessed the very thing occur through his work with photogenX, especially with the widely read 30 Days of Prayer for the Voiceless. "I believe stories of despair will become powerful narratives of redemption and hope."
While in Malaysia to work on the project, Andrew launched Ten Silver Coins at a party wit
h friends on Penang Island and started to promote the upcoming Disappointed by Hope. "My heart was really touched by the plight of refugee children on my trip," he says, "and so during my time in Malaysia I decided to donate one dollar from the sale of each book I sell toward helping children like Jill, the novel's heroine, who are forced to flee their homes."
Ten Silver Coins: The Drylings of Acchora is available at AndrewKooman.com and through Amazon.com. The e-book is available through Smashwords and can be downloaded to all e-reading devices at Smashwords where the first five chapters can also be previewed for free.