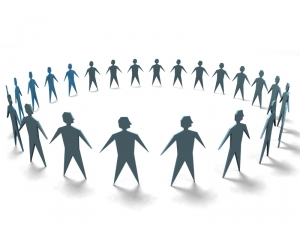 How often in the SBS world do we lament over two things: not having enough staff and the difficulty in getting our students to do outreach? I would like to suggest that the solution to these issues begins with thinking big…. bigger than the classroom.
Presenting staffing with the SBS as an option for our students is not something we do at the end of our schools.  We show them that we are so much more than just classroom junkies from day one. Seeing a larger vision makes staffing a more appealing job to many. 
In Muizenberg, South Africa we have taken on external projects such as pioneering schools and even a new base in Botswana. These programs are kept in front of the students throughout the 9 months with us. That coupled with a concentrated effort to get our students involved in the community has yielded some interesting results. 


1. We have seen a dramatic rise in the people wanting to be SBS staff. This includes people involved in some of our community Bible studies and those who serve in our pioneer projects. Some are not natural teachers, but their pastoral hearts and giftings of service have strengthened our team.

2. We also have created an environment that promotes a love for our location of South Africa. Students who do not want to stay with SBS, are remaining on our campus in other departments. Now our DTS's, ministries, and other staff positions have been strengthened with SBS graduates in their midst.

3. Perhaps the most exciting outcome of all this, comes when the students themselves are leading out, pioneering ministry during their stay with us. Our current school has a weekly "open air/Bible study" in one of the neighboring townships! We as staff now are scrambling to continue the work! This is a good problem to have.
The classroom sitting, chart grading, book teaching staff is a very small pool to draw from. If we enlarge our vision, we can also increase the size of our fishing nets; catching a greater variety of people and giftings to work in our midst.
So remember – Think Big!

Note: If you want to hear more about this topic, you can download Chris' podcast from the Consulation last year in Germany