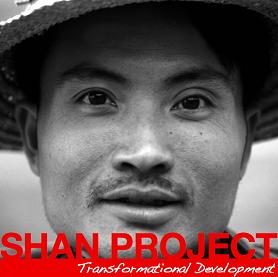 What do you do when a God-sized opportunity falls in your lap? Or when solid walls become open doors? What do you do when you're given a task you feel ill-equipped to do? Or are handed an assignment you know will mean overcoming major hurdles? Only one thing can be done. You walk through those doors, seize the opportunity and trust that God will equip and lead the way.
A God-sized opportunity has fallen into our lap. It is an opportunity to bring transformation to a people and culture often oppressed and marginalized for being an ethnic minority. YWAM Turner Valley, in partnership with YWAM Thailand is pioneering a SBS for the Shan people in SE Asia.
What makes this SBS unique is its partnership with the local church and goal to train Shan Bible teachers to reproduce the SBS model in their own context and churches. Our Shan brothers and sisters are so hungry for teaching in how to understand the Word that they have extended an invitation for SBS-style training to come to them. The goal is not to create a long-term SBS but to train up Shan Bible teachers who are able to train people in their own churches how to understand the Word of God. In this model the graduates of the first year will become staff with us in the second year and by the third year up to 30 Shan Bible teachers will carry on with Bible training in their own contexts. We want to work ourselves out of a job after 3 years.
The Shan are one of the largest unreached people groups in South East Asia. Less than 0.01% of them profess to know and worship Jesus. This is a God-sized opportunity to effect change in the lives of people who need hope. It is bigger than any one of us. Only God can lead the way. You can be part of this God-sized opportunity in a number of ways: 1) partner with us in prayer for this project and the Shan people, 2) support a Shan student as they train to become Bible teachers, or 3) become part of the staff team working to train our Shan brothers and sisters in understanding the Word. For more information, please email shanproject(at)gmx.com. What will you do with a God-sized opportunity?